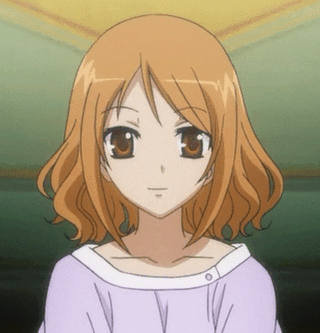 Voiced by: Ayana Taketatsu (Japanese), Alexis Tipton (English)
[3]
Sister of Fiole, Eslina is a young girl with shoulder-length, amber-colored hair and light brown eyes. She was fourteen years of age when she made her first appearance in the story. She is very close to Fiole as she had lost her parents at the age of eight, leaving Fiole her only family. Later after Fiole's death, with the desire to inherit Fiole's will, she first served in Sion's cabinet as Calne's personal assistant.
Involvement in Plot
Edit
During her period of working at the palace, Eslina actively attempts to attract the romantic attention of Calne, and hopes to put a permanent end to his philandering practices. After Roland subjugated the south of Menoris, she is assigned to work in Runa Empire as a civil officer. When she heard about the defeat of Calne's army by the Remurus army, and Calne's whereabouts are yet unclear, she cannot sit still and returns to serve at the side of Sion, who is launching a campaign against Remurus.